If you're like most people, deciding to move is a colossal choice in life. You've got to plan and consider many things, including the cost of living, property values, crime rates, and more. However, there are some cities that are much better than others when it comes to these factors. One such city is Bronx, NY. But since relocating to a new place often comes with problems and sleepless nights, this guide is written to help alleviate your stress. Here are five surefire ways to make your move to the Bronx a swift and easy one.
1. Create a Moving Checklist
The thing that makes moving super stressful is the overwhelming number of tasks you have to do. Imagine taking care of the packing, informing important people in your life, transferring utilities, finishing various affairs, and much more – all in a short amount of time. Makes you want to tear your hair out, doesn't it?
If you think that's too much for you to handle, writing a moving checklist will help you stay organized. Chances are you won't remember everything you need when it's time to go. Or you might have no idea what to do next. Your checklist will serve as your guiding light.
Common examples of what to include in your checklist are:
Setting a budget and doing your best to stick with it.
Reaching out to a Bronx moving company and scheduling a walk-through of your home.
List down all packing materials and purchase them from your local store.
Make an inventory of all your items and check them off as you pack them.
Process your kids' transfer papers and transcripts.
Transferring utilities and service providers.
Keep in mind that every household is different. That's why the only person who can determine your moving checklist entries is no other than yourself.
2. Hire an NYC Moving Company
Moving by yourself is not particularly hard when you know what to do. However, anyone who has relocated before knows how difficult it is to lift heavy furniture and carry boxes up flights of stairs. Couple that with Bronx's busy streets, and you're in for a huge hassle.
Oh, and that moving checklist above? You'll have to figure all that out on your own. This is where the magic of moving companies come in. If you have a medical condition, time constraints, or large inventory, don't hesitate to hire professionals that will do the heavy dirty work for you.
First of all, movers can handle bulky items safely. This saves you from unnecessary medical bills caused by injury. Next, they have the appropriate equipment to execute the move, so you won't have to buy them. More importantly, movers have years of experience tackling relocations of different sizes. You can trust them to solve any issue that might pop up along the way.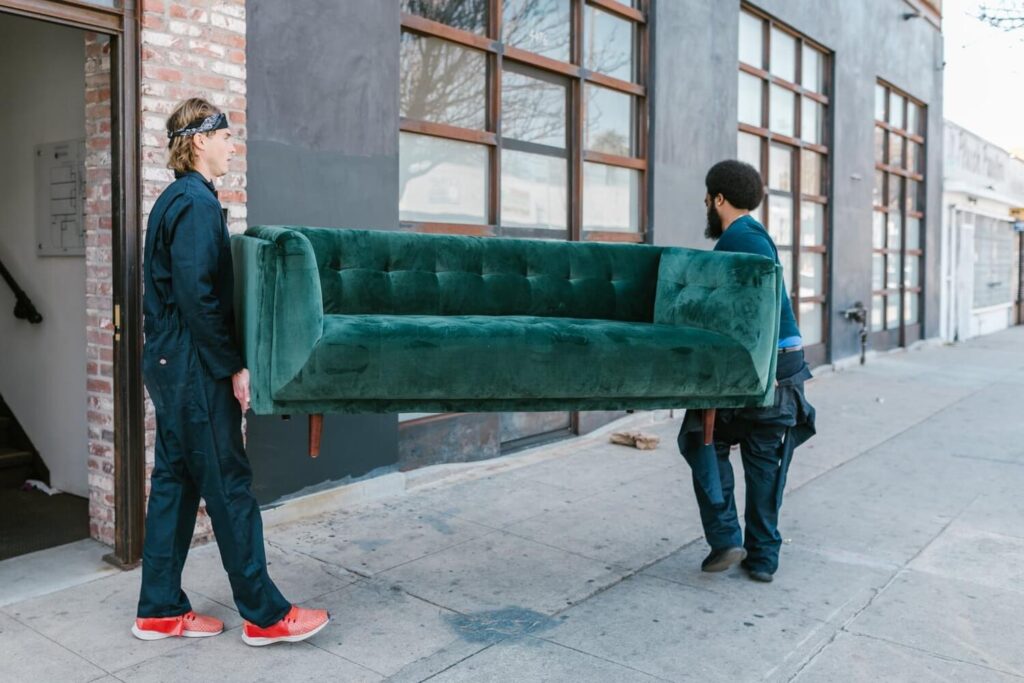 3. Double-Check Your Mover's Credibility
Yes, you need movers, but this doesn't mean you'll just blindly recruit one. There's so much scam and unprofessionalism going on today. You don't want the experts you trust to be the cause of your headaches instead. That's why it's always a good idea to inspect your potential moving company before signing anything.
Start by asking the company for their license to operate from the transportation department in New York City.
Next, ask for the company's USDOT number if you're moving from out of state. Run this number on the FMCSA website to check if it's registered.
Another vital thing to do is ask for referrals. Talk to previous customers and learn more about their experience with the company.
It's also worth reading online reviews and evaluating your company's online presence by assessing the quality of their website.
Lastly, ask if they have an accreditation with the BBB (Better Business Bureau). If they do, reach out to the BBB to confirm (some movers like to forge this).
A smooth move begins with the ones who are facilitating the operation. Double-checking your mover's credibility ensures that you won't encounter gut-wrenching problems along the way.
4. Declutter Your House
Most people make the mistake of trying to bring everything they own. While it's understandable that you get sentimental and want to bring most of your belongings, it's not really practical.
First, the more items you move, the heavier your overall luggage will be. So whether you're relocating DIY or hiring movers, it'll cost you more money for the fuel or extra charges. Second, you will just run into trouble when trying to organize and pack everything.
Instead, declutter your home by going through your belongings one by one and specifying whether they should be moved or not. Just buy replaceable belongings at your new location. That said, choose a few personal items and prized possessions that really mean something to you. Then make sure to bring the essentials.
For the rest of the stuff that didn't make it, you've got two choices. One, sell them in a yard sale or online if you still have time. If not, you can just directly donate them to your local orphanage or neighbors.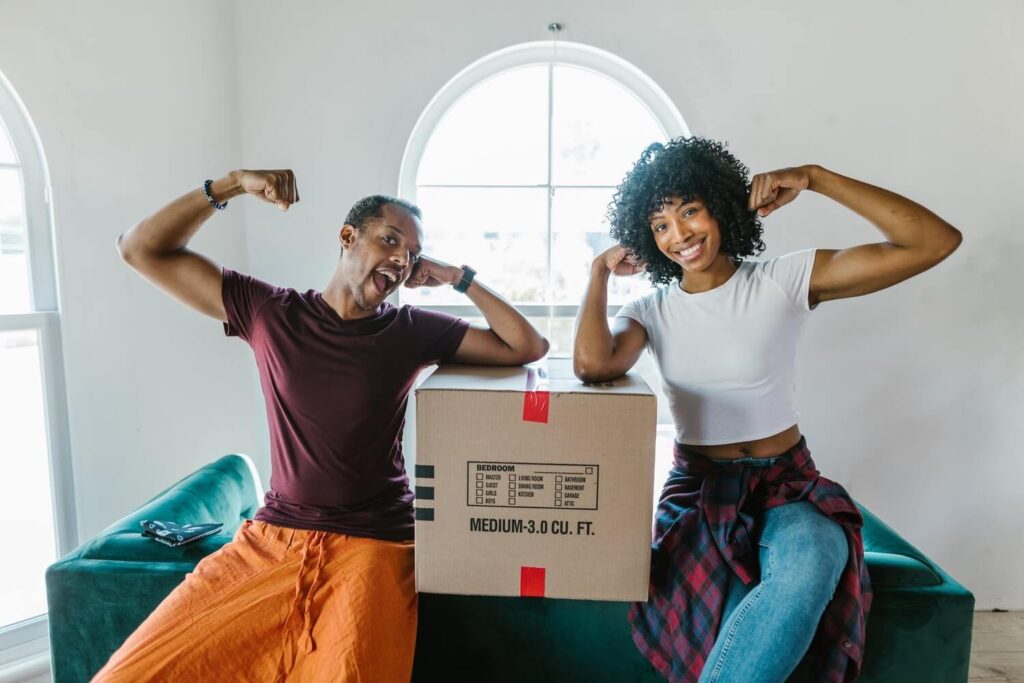 5. Pack a Week in Advance
Moving last minute is hectic and chaotic. Planning ahead of time will ease your mind and help prepare you for the stress that accompanies moving. Knowing this, you better pack a week before the big day to ensure that you've boxed up everything safely and securely. A common piece of advice is to tackle one room one day at a time. Start with the kitchen since it's the most complicated section of your home.
Conclusion
Moving to the Bronx or anywhere else in NYC is undoubtedly stressful. But just keep calm and trust the process. It'll be over as long as you understand what you're doing.